Build a tray table
Build a unique tray which you can fold away – useful as a hall table or sofa table.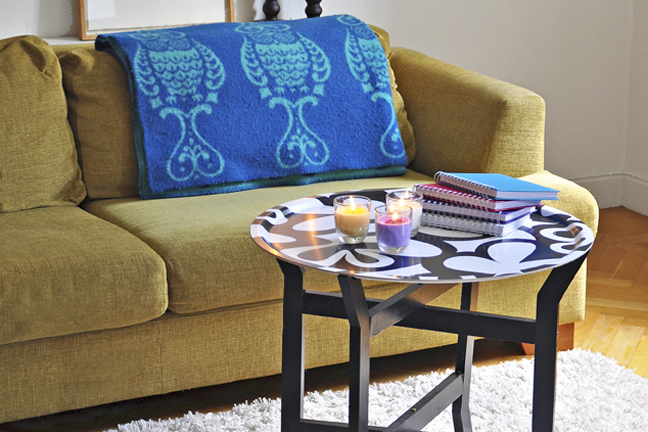 Bricka Backstad is at the Nordic Design Collective. On the tray table is a scented candle. Drawing pad. Behind the sofa metal candlesticks with white candles, 100 % wax.
Text, idea, illustration & photo by Sofie Sjöström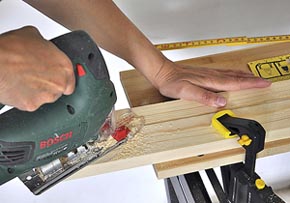 Draw leg (A) according to our drawing on the sheet of planed pine. Clamp the material carefully to the workbench. Cut out the legs (A) and joists (B) according to the drawing.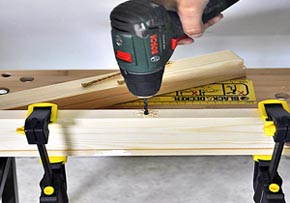 2

Drill holes for the screws
Drill a 4 mm hole through all four parts (B). Put in two screws with shelf nuts through both the pair of joists (B) which have the job of holding together the parts of the trestle leg.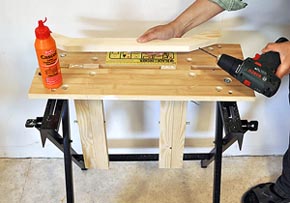 Pre-drill, glue and screw together two of the parts (A) to parts (B). Clamp all parts (B) of the table but only fix two of the four parts (B) to the two side pieces. (A).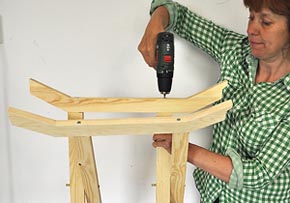 Because the trestle legs sit in one another the remaining parts (A) and (B) have to be mounted in place according to the picture above. Pre-drill, glue and screw.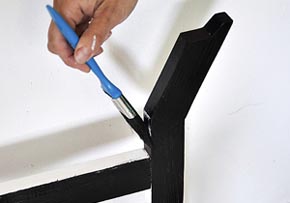 Remove the screws with the shelf nuts on the joists (B). Fill the screw heads and any areas that are not uniform. Allow to dry and then sand smooth with sandpaper. Apply undercoat and allow to dry.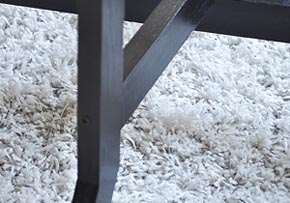 Fix both screws with the shelf nuts again and place a 65 cm brick on trestle leg.
A ­- 550x95x21 mm
B ­- 455x43x21 mm

Screw with shelf nuts, 2 pieces