Clean the windows
Sparkling clean windows? No problem. We asked window cleaner Jimmy Ström to teach us the right techniques.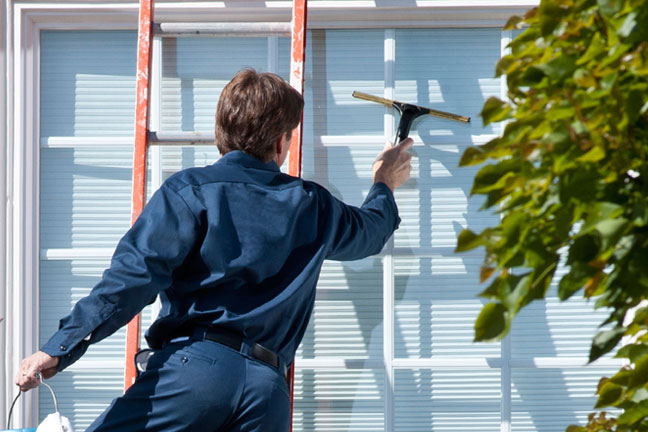 By Anna-Maria Stawreberg
There is a reason why people employ window cleaners: it requires a lot of skill. But of course it is possible to wash the windows yourself with good results.
"One of the most common mistakes people make when they wash their windows themselves is to use too little water. You can come a long way with lukewarm water and dishwashing liquid," says Jimmy Ström, who has worked as window cleaner and supervisor at Stockholm-based window cleaning company, Tommys windowputs, for 13 years.
The water should be frothy and lukewarm, verging on cold, for the best possible result.
"The right equipment is also important. A squeegee with a good rubber and a T-bar swivel with a microfiber sleeve are important, as well as good quality towels or rags," says Jimmy Ström.
Jimmy always begins on the inside of the window, and then moves to the outside, finishing off by washing between the windows. He works up-to-down. "Using correct hand pressure is important for a good result, but it takes a while to learn. It is better to press too hard than too little, especially if the windows are dirty," says Jimmy. He recommends the so-called S movement, moving the window scraper in an S-shape over the window pane, using even pressure and working up to down.
Begin by washing the dirt from the window with the T-bar swivel, using a good amount of soapy water. It doesn't matter if you get bubbles on the window pane, because they make the squeegee glide well.
"If someone smokes in the house where the windows are being cleaned, it might be a good idea to add ammonia to the water, to release the nicotine. And in wintertime it can can help to add windscreen liquid or meths to the water," says Jimmy.
After this it is time for the squeegee and then to dry with towels or rags.
"Towels should only be used however to get rid of the frame of water left from the squeegee. You shouldn't wash or polish the actual window with the towel, unless there are marks remaining that need to be rubbed off," he explains.
Some marks, for example grease or fly marks, can need a bit of extra pressure with the T-bar. In the worst case you can use a razor blade and carefully scrape away the dirt.
Things that make window cleaning easier
Wash clean
Wash sparkling clean using the eco-labelled microfibre cloth from Smart Microfiber System.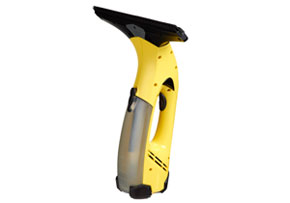 For the technology nerd
Kärcher's Window cleaner, a battery-operated window scraper with an ergonomic handle. A microfibre cloth and a spray bottle are included in the price.
For the comfortable
Try washing the window using a window scraper with a telescopic handle and angle kit that makes it easier to clean hard to get to windows.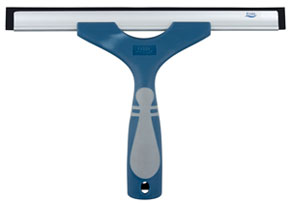 For the traditional
You can come a long way with a traditional window scraper, as long as you learn the right technique.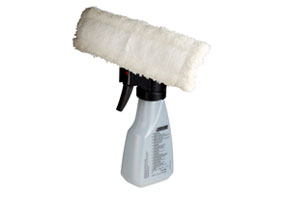 Smart window cloths
A special window cloth will polish windows clean in a flash. Environmentally-friendly and simple.
Be generous with water
One of the tricks to getting clean windows is to use a decent amount of water. An everyday bucket is therefore a necessity.
How often?
You should wash your windows at least twice a year. You might do it more often if you live in a city or if your windows are dirty.
"Having clean windows is not only nicer, but it increases your windows' lifetime, because otherwise dirt gets into the pores of the window," says Jimmy Ström.