Storage solutions
Autumn is the perfect time of year to tidy up your garage or shed. Follow our handy guide to restore order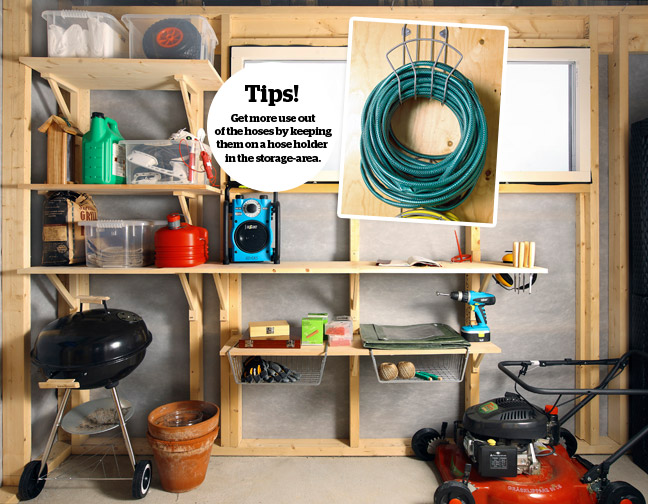 By Amelie Grönholm Photo Janne Hansson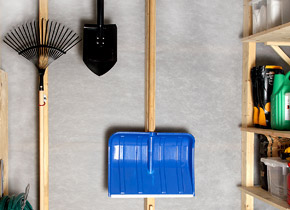 Wall Hooks
Make your garden tools more accessible by hanging them on the wall using a selection of hooks.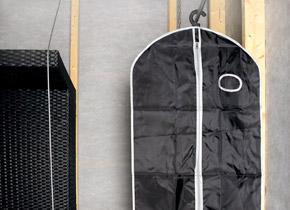 Hanging storage
A suspended clothing rack hanging from the roof is a good solution if you have a slanting roof or need to free up floor space. Use hooks in the ceiling to hang a curtain rail with a block of wood at both ends to protect the walls. If you attach chains, you can adjust the height so that the rail hangs straight.
Garden Furniture
Storing garden furniture can take up a lot of space, but by planning in advance you can minimize the space taken up. Fold up chairs and stack furniture where possible. If floor space is limited you can hang lighter furniture on hooks or rails.
Remember to store any cushions separately so that they won't get damaged by damp. A vacuum bag is ideal for this .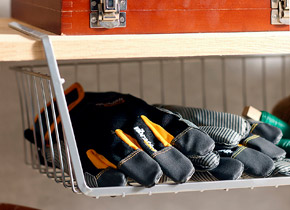 Hanging Baskets
A flexible storage solution for smaller items, such as work gloves, rolls of tape and smaller tools such as paint brushes, is hanging baskets, which can be placed directly on top of the shelves.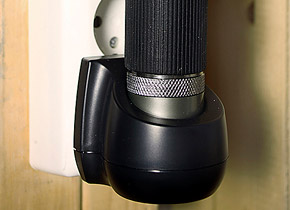 Lighting
The lighting of your storage area is important too. A handy idea is to install a motion detector that makes the lights come on automatically when you walk into the room. This can be combined with a rechargeable torch which can be used as emergency lighting. The torch charges when in the charger stand and comes on automatically if there is a power cut.
Plan shelving
If you want to have shelving in your garage or shed, always plan where you want the shelves before putting up the brackets. Use a spirit level for accuracy and make sure that you use the right screws and plugs for the wall surface you are working with.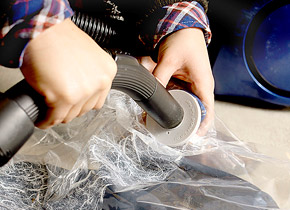 Vacuum storage
Vacuum-packing minimizes the cubic capacity of duvets, pillows and clothes and protects against dust, moisture and smells. Clas Ohlson stocks a great range of vacuum storage bags and you can easily suck out excess air by using a vacuum cleaner.
EVERYTHING HAS ITS PLACE
• Maximise space under shelves by putting up hooks to hang tools and accessories.
• Make a worktop with hinges so that you can fold it away when you need more space.
• Put items that you use least often e.g. skis, sledges, suitcases on shelves that are higher up to keep them out of the way.
• Big hooks are perfect for ladders and even lawn mowers (if you have a folding one).
• Always keep chemicals such as paint thinner and lighter fluid in a lockable metal container and make sure they are out of the reach of children.
• Clear plastic storage boxes are ideal for small items such as screws, nuts, bolts and washers. These allow you to see the contents and can also be stacked very easily.
• Re-use old glass jars by screwing the lids to the underside of a shelf. Then fill the jars with nails, screws or plugs and screw the jar to the lid.