Change store
| Product | Quantity | Total | Remove |
| --- | --- | --- | --- |
| | | | |
You save
Shipping from
Total including shipping costs
close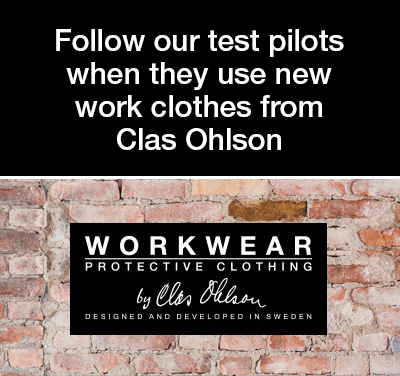 About Andi Wiskin
Andi Wiskin
@ilovetinystuff
Living in Kent
Work as a Gardener and horticulturalist and runs her own business with two other. Andi will give her new work wear a field test. Scrambling about on her knees in amongst the rhododendron borders to clip the bramble and pull the bindweed before it starts.
Andi says she loves the stretchy fabric on the knees and bottom of the trousers, makes crawling much easier.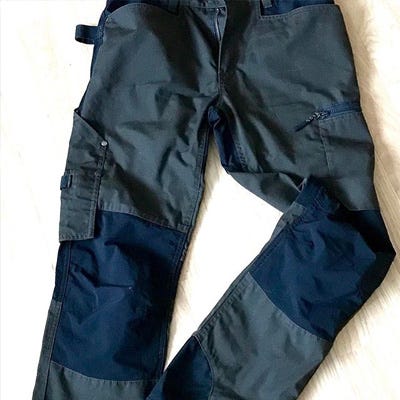 @ilovetinystuff
#clasohlsonworkwear
Right, one week into testing the Clas Ohlson workwear range and here are some things I like and some things that could maybe have an adjustment. The T-shirts are pretty standard stuff, so not much to say about them. The black shell jacket I love! It's really flexible and comfy to work in, not heavy but perfect for this time of year and I love the inner cuff, so no chilly wind up your sleeves. The check jacket is good. The only thing I'd change is to make the body a little roomier, so it fits easily over the shell jacket for an extra layer.
The green trousers are great! Stretchy fabric in the knees and seat mean they don't restrict movement, good pockets and poppers at the ankle mean you can adjust how flappy they are. I found that they gap a bit at the back of the waistband so maybe an elasticated back would help this. Oh, I'm a bit of a slob and try to get a couple of wears out of my trousers before I wash them, so the fact that the dirt seemed to brush off was great and so far, no ironing. FAB!!! We'll see how they fair after some rainy days 😊 I'm just hoping it's not going to be too expensive a range. #gardener #gardening #workwear #trousers #horticulture #clasohlsontestpilot #beetlestonesgardenmaintenance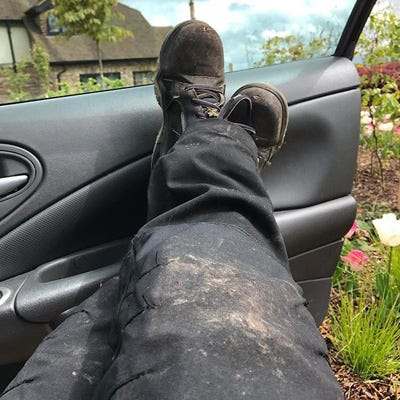 @ilovetinystuff
Let's hope my trousers last better than my steel toe caps
#clasohlsonworkwear
#clasohlsontestpilot #steelies #steeltoecaps #workwear #workboots #lunchtime #kent #gardener #horticulture #ilovemyjob #springjoy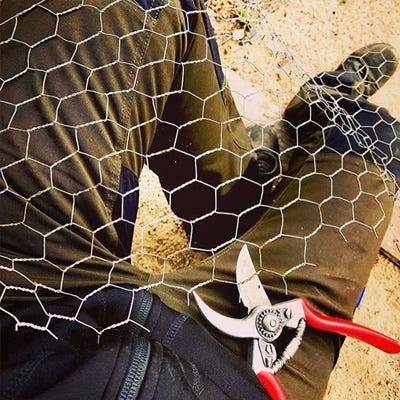 @ilovetinystuff
Ah, chicken wire. That great tester of fabric, skin and patience :):)
#clasohlsonworkwear
#clasohlsontestpilot #gardener #durability #chickenwire #abusingmysecateurs #working #protectingplants #rabbitprotection #beetlestonesgardenmaintenance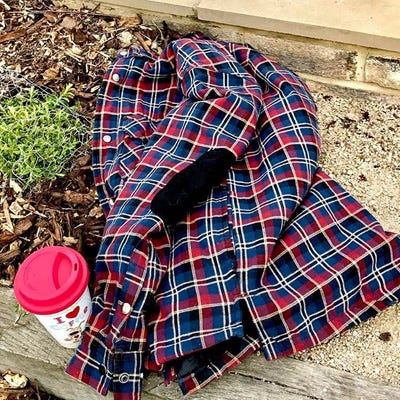 @ilovetinystuff
These clothes will not be molly coddled. I want to be able to throw them on the floor, sit on them and kneel on them when I'm working on damp or stony ground.
#clasohlsonworkwear
#clasohlsontestpilot #gardener #garden #working #horticulture #check #chillymornings #spring #beetlestonesgardenmaintenance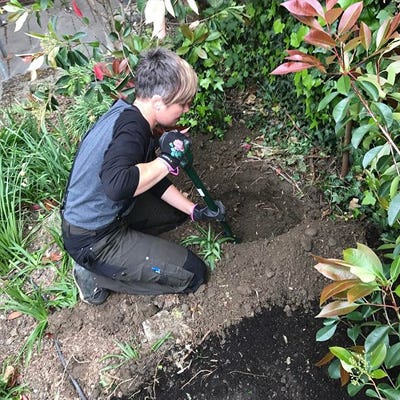 @ilovetinystuff
Getting right down to it, digging a nice hole for one of the 5 Photinias being planted. So far the dirt just seems to brush off of these trousers from
#clasohlsonworkwear
#testpilot #clasohlsontestpilot #newworkwear #planting #gardening #gardener #redrobin #digging #soil #spade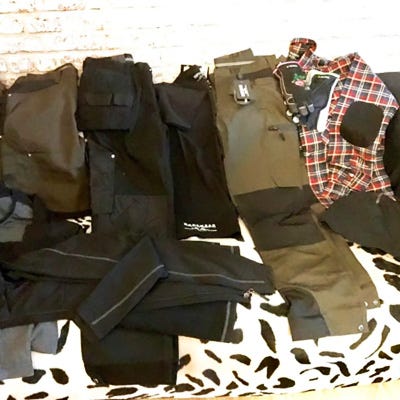 @ilovetinystuff
Whoopy!!! My
#clasohlsonworkwear
has arrived. I excitedly tried it all on and am happy to report that it all fits perfectly and is so, so comfy. Cannot wait to see what it can put up with. #watchthisspace #beetlestonesgardenmaintenance #gardener #horticulture